UF Innovate | Ventures celebrates first year successes
When Jim O'Connell joined the University of Florida as the assistant vice president of technology commercialization in 2016, UF Innovate | Ventures was part of his overall plan. He secured the money for the venture fund, recruited a seasoned director, and made Ventures a reality last September. The goal: quality UF startups.
"Startups play a significant role in economic growth – creating jobs, introducing new ideas and solutions to the marketplace," said O'Connell, "but without proper leadership, direction, and funding, the odds are against them. Ventures seeks to support UF startups in those areas."
Toward this aim, Ventures hired four Entrepreneurs in Residence, selected an investment committee and advisory council, invested in four different startups, created a network of investors on speed-dial, and helped new startups form and strengthen.
"The EIRs have provided valuable insight and connections to investors and entrepreneurs across the state of Florida," said Jackson Streeter, MD, director of Ventures. Before joining UF Innovate, Streeter was the head of the Florida Technology Seed Capital Fund. He also served as CEO for Banyan Biomarkers, a UF startup.
Meet the entrepreneurs in residence
The four Entrepreneurs in Residence turn early business concepts into fundable companies, help companies find capital and strategic resources. One of the four said his biggest contribution to Ventures is offering warm introductions to his ties to companies, investor groups, successful entrepreneurs, and other talent that might provide value to the program.
"It's been a pleasure working with the other Entrepreneurs in Residence from throughout the state of Florida to assist Jim O'Connell and Dr. Jackson Streeter and the entire UF family," said Dr. Richard Munassi, an Entrepreneur in Residence located in the Tampa/St. Petersburg area. "Being able to support the university, researchers, and students has been incredibly rewarding."
Munassi is a seasoned entrepreneur who has been working with tech startups for more than a decade; his primary focus is on healthcare technology, medical devices, and health IT. Entrepreneur in Residence Chris Carter of Ponte Vedra Beach is an angel investor and has served in a variety of mentorship, advisory, consulting, and venture development roles in support of entrepreneurs.
Robert Mino, a triple Gator living in Palm Beach County, is a corporate and patent attorney with broad commercial and research experience beyond the practice of law. Kelly Murray of Orlando centers her work on bridging health innovation and affordable housing with private investment and collaboration in both the public and private sectors.
"Though our backgrounds have similarities at some point, we also augment each other by providing value in different ways with regard to the entire life sciences, health tech, and biotech industries," said Munassi. "I think it's a really strong group top to bottom. Jim and Jackson did a great job of choosing the Entrepreneurs in Residence, and I feel lucky to be a part of that."
Meet the investment committee and advisory council members
In addition to the four Entrepreneurs in Residence, Ventures enlisted the help of Investment Committee and Advisory Council members who independently review and approve investments made by UF Innovate | Ventures and provide strategic advice to the fund and the portfolio companies.
"It is very exciting that UF has for the first time created a venture fund," said Streeter. "Most leading universities have associated venture funds, and now UF has as well."
Two members of the Investment Committee and Advisory Council, Bill Gurley and Rodney Rogers, are UF graduates. Gurley has spent 20 years at Benchmark as a venture capitalist working with such companies as GrubHub, OpenTable, Stitch Fix, Uber, and Zillow. Rogers has more than 30 years in the tech services industry and is a noted serial entrepreneur and expert technologist known for his leadership contributions to startups that achieved billion-dollar valuations.
Bob Crutchfield is the managing director of Hotspot Ventures. He has also served on the boards for companies such as Shipt, Wellcentive, nContact, and Novamin. Randy Scott is a partner and co-founder of HealthQuest Capital, a venture capital firm investing in companies that transform the value of healthcare. Chris Walker is a private equity expert with HarbourVest Partners who has focused most of his efforts on U.S. venture capital and buyout fund investments.
Companies funded in FY20
The group selected four companies to benefit from the $1 million venture fund Ventures can invest each fiscal year. FY20's recipients included: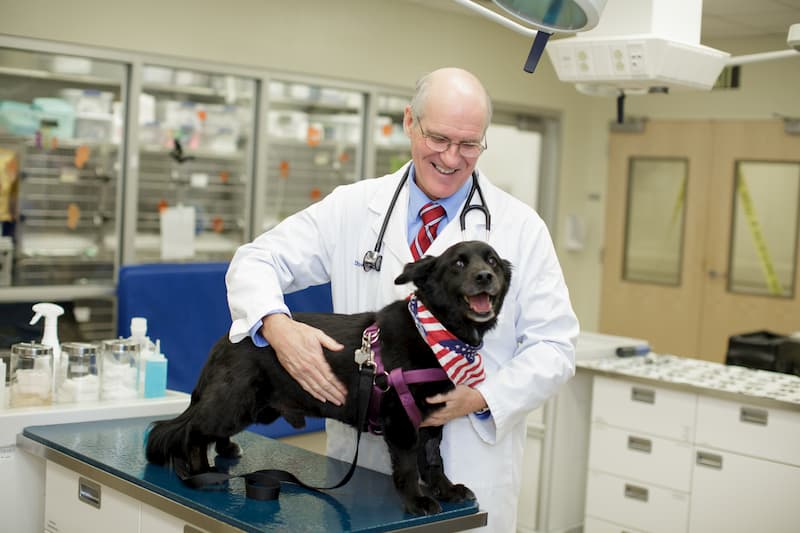 An example as to how Ventures works
In addition to investing in those existing UF startups, Ventures also helps form new startups by evaluation of market opportunities, strategic planning, recruiting management and board members, and finding investors. This year, Ventures helped Agricultural Intelligence, Rain Neuromorphics, Adjuvolt, and others.
Adjuvolt's story shows how Ventures works. It began in the UF vet school, which encounters numerous instances of osteosarcoma, bone cancer. Osteosarcoma is the most common form of bone cancer. It is highly metastatic. If it is located in a dog's leg, it requires amputation and chemotherapy, which is only moderately effective.
In interactions with the UF College of Veterinary Medicine, Ventures leader Streeter heard about a technology developed by Rowan Milner, a cancer vaccine to treat osteosarcoma in dogs. This isn't a vaccine given to prevent a dog from developing cancer; it's a vaccine given to a dog to treat cancer once a tumor has developed.
Developing effective cancer vaccines has proven challenging due to the difficulty of eliciting a robust and consistent immune response against "self" antigens. Dr. Milner, who is also a member of the UF Health Cancer Center, has found a way to formulate a vaccine that targets an antigen specific to osteosarcomas. He's used it hundreds of times in dogs with success.
Humans and dogs have shared histopathologic and genetic features. In humans, osteosarcoma is often found in children. Could this technology extend to human care?
Ventures explores the technology, decides it has value and potential. It then identifies management for a potential startup: Richard Currie, Ph.D., BVM&S. Currie is a veterinarian and an entrepreneur, has experience in the multinational pharmaceutical and diagnostic sectors.
A company is born. Ventures will continue to help guide Adjuvolt, connect it to investors. The hope is that Adjuvolt can take a vaccine created for dogs in a lab at UF's vet school and, eventually, create vaccines for humans. The sequence might save the leg of a small human suffering from osteosarcoma. And many more.