University of Florida hits record $900 million in research awards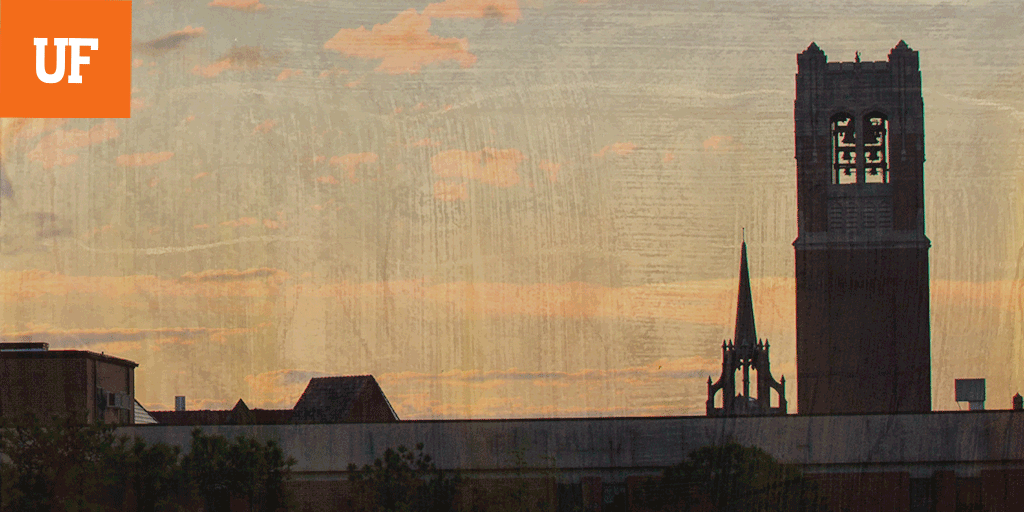 University of Florida faculty earned a record $900.7 million in research funding in fiscal year 2020, despite many activities being paused for more than two months by the pandemic.
The total is a 16% increase over last year and surpasses the previous record of $837 million set two years ago by more than $63 million. Over the past 10 years, research awards to the university have increased 45% from $619 million in 2011.
"This $900 million milestone is a testament to the thousands of faculty members who are helping to change the world with their research and scholarship," said David Norton, UF's vice president for research. "The truly remarkable thing about the UF research enterprise is its diversity. From agriculture to medicine and engineering to English, UF faculty are creating new knowledge and sharing it with our students, our peers and our citizens."
While the pandemic may have kept many researchers out of their labs for weeks, it didn't stop them from submitting nearly 6,000 proposals to public and private funding agencies.
"Even with the significant challenges presented by the COVID-19 pandemic, UF researchers continued to explore, many specifically in response to the virus," Norton said
A major reason for UF's growth is its success at earning federal research grants, which increased 21% over last year to a record $639.2 million. That's a 53% increase over the last 10 years. Funding from the Department of Health and Human Services, or HHS – UF's largest sponsor – was up nearly 31% to $321.8 million. About three-quarters of the HHS funding, $241.5 million, came from the National Institutes of Health. UF saw increased funding from most of the federal agencies, including the Department of Defense, up 60% to $61.3 million and the Department of Education, up 63% to $39.9 million, about $15 million of which was from the Coronavirus Aid, Relief, and Economic Security (CARES) Act. Funding from the National Science Foundation held steady at $62.9 million.
"Universities have long been at the heart of American innovation," Norton said. "UF's partnership with the federal agencies and Congress is essential to the development of new medical treatments, new crops, new tools and new knowledge for the people of Florida, the nation and the world."
Foundations and non-profits awarded nearly $112 million in funding; industry provided $47.5 million; and the State of Florida and local governments awarded $43 million.
Funding to the College of Medicine accounted for 35% of UF's total with a record $310.9 million, up 9.5% over last year. The College of Engineering was up 27% to a record $114.1; the Institute of Food and Agricultural Sciences (IFAS) received $141.3 million; and the College of Liberal Arts and Sciences received $40.9 million. The total for the rest of UF's 16 colleges was $293.5 million.
UF had more than 100 awards of over $1 million.
The Defense Advanced Research Projects Agency (DARPA) awarded $7.8 million to the Florida Institute for Cybersecurity Research to allow security features to be inexpensively incorporated into computer chips.
"The objective of the program is to develop a hardware and software ecosystem that will allow security to be inexpensively incorporated into chip designs with minimal effort and expertise, ultimately making scalable on-chip security ubiquitous," said FICS Director Mark Tehranipoor.
The USDA's National Institute of Food and Agriculture awarded $5.5 million to IFAS to identify genetic traits that will make sweet corn taste even better, last longer and grow in more parts of the nation.
The Patterson Family Foundation provided $4.5 million for the James Patterson Literacy Challenge, named after one of the world's best-selling authors. The challenge is addressing two of the biggest problems facing low-performing schools – that many children arrive unprepared for the literacy expectations of their grade level and many teachers need specialized training to address the needs of struggling readers.
"Through the James Patterson Literacy Challenge at UF, we envision that schoolchildren across Florida and beyond will be guided by teachers who know how to maximize literacy growth and foster the love of reading in children that can influence every aspect of their lives moving forward," said program director Holly Lane.
Pharmacy Professor Folakemi Odedina received $1.2 million from the National Cancer Institute to partner with Florida A&M University to support minority graduate students interested in studying racial health disparities.
A $25 million gift for research from UF alumnus and NVIDIA co-founder Chris Malachowsky is the cornerstone of UF's major artificial intelligence initiative, which will include the most powerful AI computer at any university in the nation.
UF had many other AI-related projects funded in 2020, including nearly $800,000 to use AI to differentiate between crops and weeds and reduce the amount of weed killers needed to maintain fields and $302,000 to study radio waves in the ionosphere.
UF received several awards near the end of the year through the National Science Foundation's RAPID program to address COVID-19.
Researchers associated with UF's Emerging Pathogens Institute received a $104,000 RAPID grant to study ways to use nanotechnology to kill virus particles on personal protective equipment.
"It is possible that during long reuse periods, the masks harbor virus particles that may still be infectious," said Tara Sabo-Attwood, chair of the Department of Environmental and Global Health.
Electrical and computer engineering Distinguished Professor José Príncipe was awarded a $185,000 RAPID grant to support development of a low-cost smart multi-patient ventilator system.
The system Príncipe's team is developing provides portable respiratory monitoring with several key advantages, including remote monitoring for ventilated patients in isolation rooms and the ability to treat multiple patients with a single ventilator.
The College of Medicine's Department of Pediatrics received nearly $1 million from the Federal Communications Commission to expand telemedicine services and equipment among underserved and vulnerable populations during the pandemic.
"This will enable all pediatric specialties to reach patients who cannot visit our practices and who have not had access to our providers previously through telemedicine," said Dr. Desmond Schatz, interim chair of the department. "It will allow us to provide health equity, narrow health disparities, reach vulnerable populations, improve disease management and provide preventive pediatrics in a way that we have not been able to before."